Digispense® 10/RS232 Liquid Dispensing Systems
---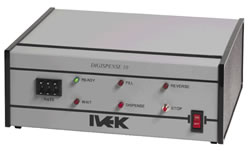 Digispense® 10/RS232 Controller Module
37.5cm x 29.8 cm x 13.3 cm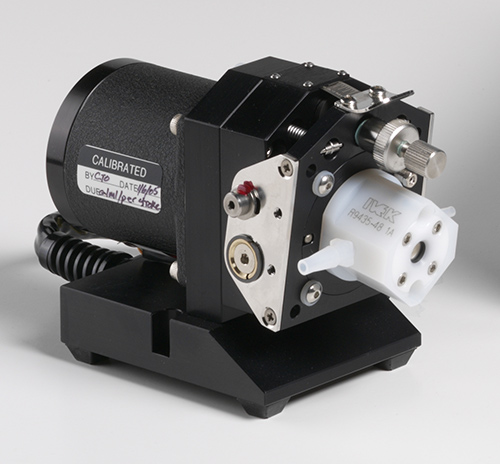 Single-end motor/base module
7 cm x 12.8 cm x 10 cm

The IVEK Digispense⪚ 10/RS232 Methadone Dispenser is a precision, high speed, low volume, positive displacement liquid dispensing system capable of the industries highest accuracy and repeatability. The wetted components include 99.8% pure Alumina ceramic piston/cylinder modules. These components are mated together to a clearance of 120 millionths of an inch. With only one moving part in the fluid path, systems have been operating for years without measurable wear. The dispenser is often used for dosing pharmaceuticals where inventory control and accuracy are critical.
Standard Features
High-speed brushless dc controller.
Whisper-quiet motor.
Ceramic pump parts capable of millions of cycles without measurable wear.
Adjustable motor speed.
Easy to control from the RS232 interface.
Factory-made tubing kits with bottle cap connections.
Precision volumetric flask for accuracy checks.
One-year warranty.
Factory pre-calibrated motor/base pump module.
CE certified model available.