IVEK's OEM Ceramic Liquid Valves
---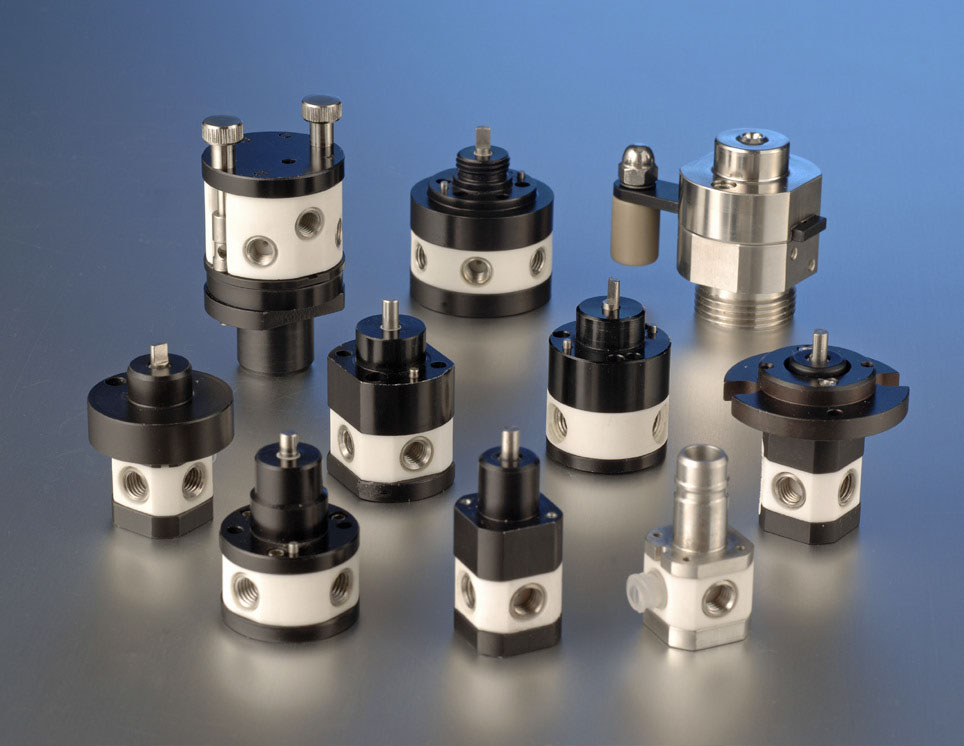 IVEK's Ceramic Liquid Valves offer a durable high-performance alternative to "plug valves" commonly used in instrumentation
Traditional polymer valves have a limited life due to material wear and leakage, requiring them to be replaced on a maintenance schedule. IVEK Ceramic Liquid Valves include ceramic rotor and stator components that are inert and offer millions of cycles without wear or degradation of performance. IVEK Ceramic Liquid Valves offer high quality solutions resulting in a total lower cost for the instrument manufacturer.
Features & Benefits of Ivek Ceramic Valves Include:
Chemically inert
Proven to last at least 30 times longer than KEL-F/Teflon plug valves
Reliable operation over a wide range of temperatures
Pressure range from vacuum to 60 PSIG (413.7 KPA)
Custom designs available
Available for most syringe pumps
Ceramic sealing and wetted surface
Materials of construction:

96% aluminum oxide ceramic

No pumping action when turning
Free application analysis available
IVEK Specializes In Precision Fluidic Systems Based On Ceramic Technology
IVEK Corporation is an ISO 9001 certified manufacturing company specializing in precision fluidic systems based on ceramic technology. IVEK controls all manufacturing and critical ceramic machining operations in-house. Rapid prototyping and free application testing are available when needed.