IVEK's OEM Pistons and Cylinders
---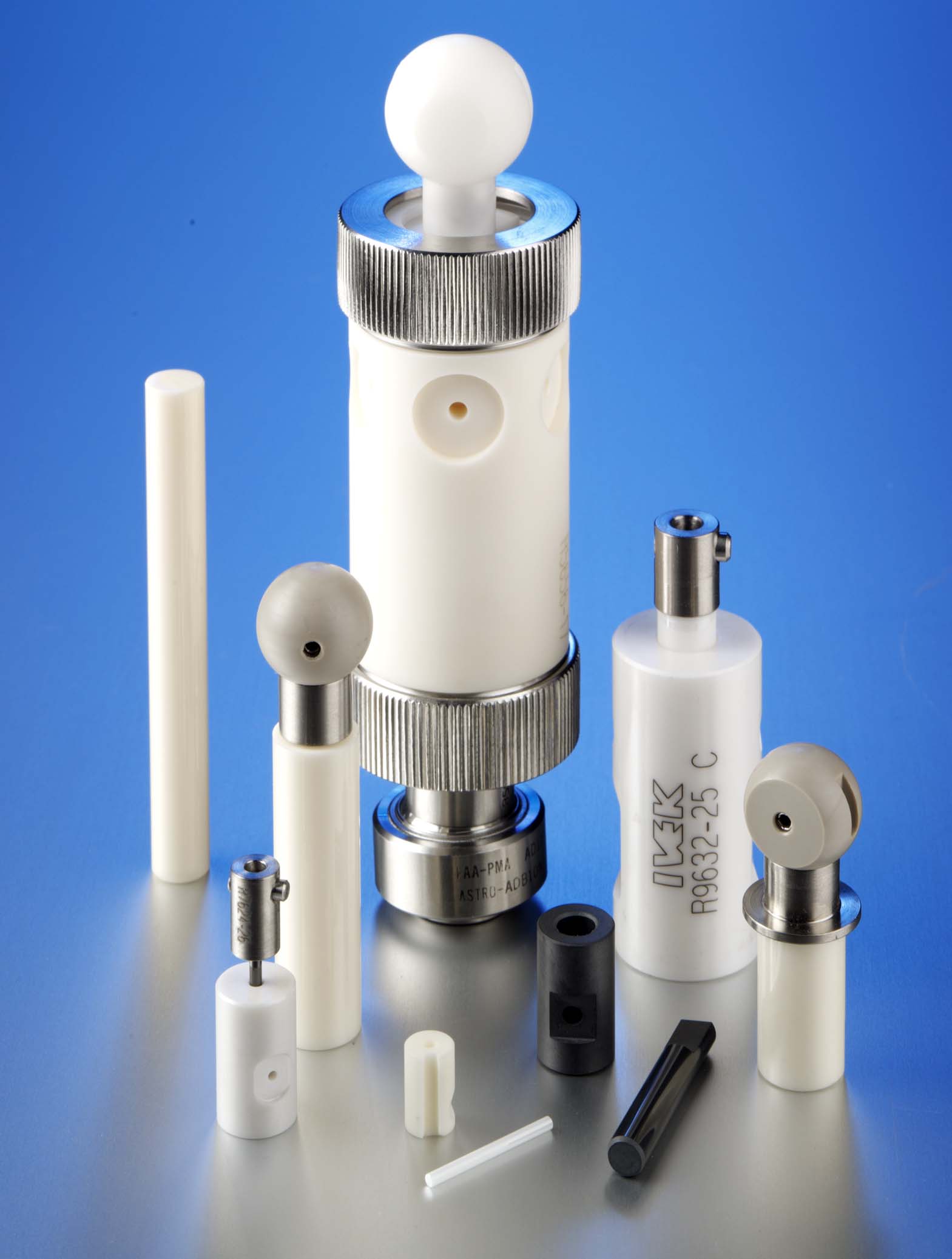 IVEK is a world leader in the manufacture of finished ceramic (alumina, zirconia) and sapphire pistons, piston assemblies, and cylinder components.
Critical finishing processes are controlled in-house. OD tolerance of ±0.00001" and surface finishes of 1 microinch (Ra) are routinely supplied. Fast turn-around of prototypes is accommodated.
Features & Benefits of IVEK Ceramic Pistons and Cylinders Include:
Chemically inert
Abrasion resistant
Extremely long life
Low maintenance
Corrosion resistant
Mechanical reliability
Clearance between piston and cylinder eliminates the need for secondary seals
Chemically compatible with most fluids
Accuracy of design
CE certificate available
IVEK Specializes In Precision Fluidic Systems Based On Ceramic Technology
IVEK Corporation is an ISO 9001 certified manufacturing company specializing in precision fluidic systems based on ceramic technology. IVEK controls all manufacturing and critical ceramic machining operations in-house. Rapid prototyping and free application testing are available when needed.